Sustainable Woodstock Noticeboard and other information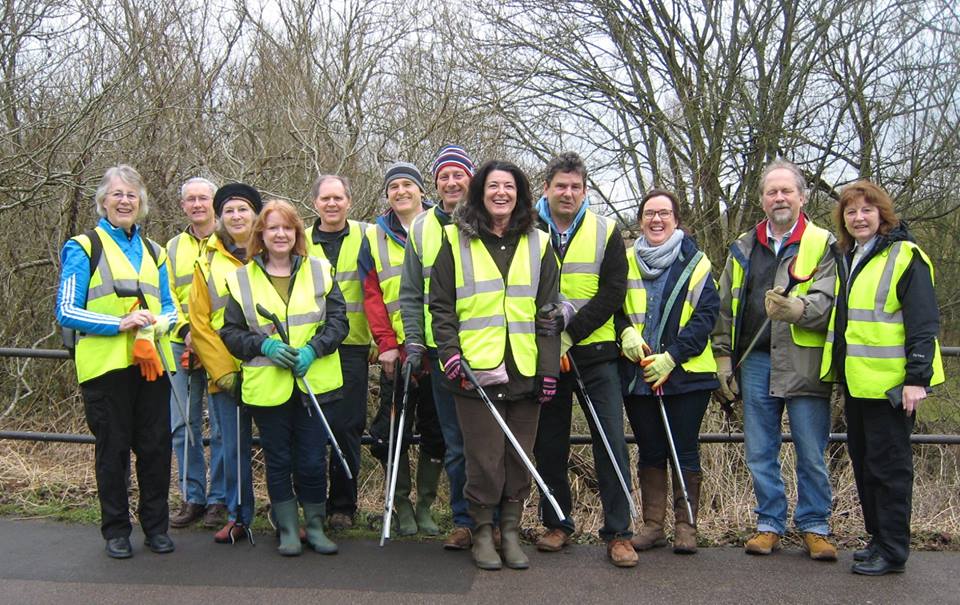 Sustainable Woodstock's litter picking team.



Congratulations and thanks for all the hard work to all concerned
.................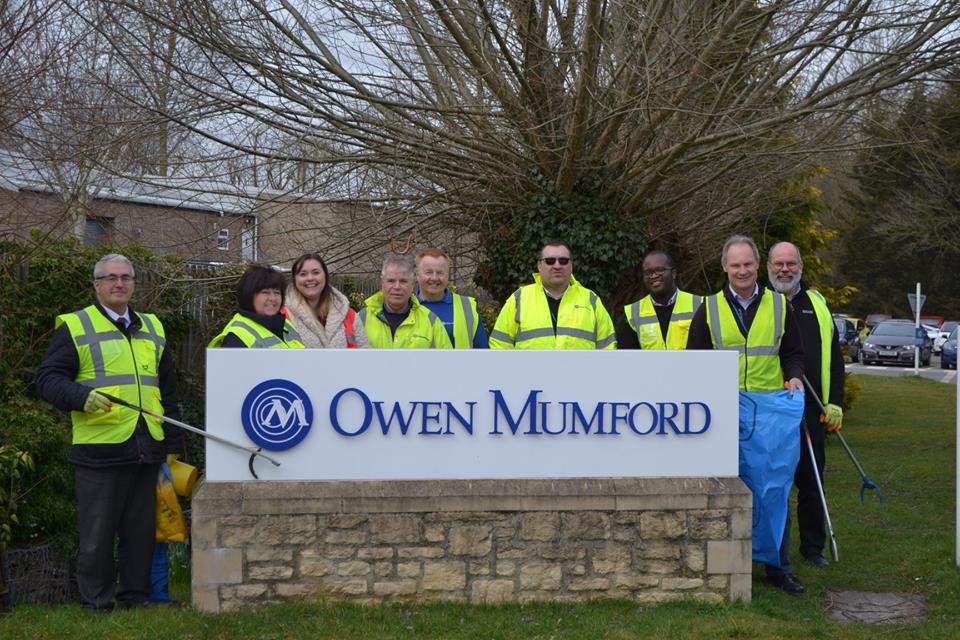 ............. and thanks to the staff at Owen Mumford for their contribution to cleaning up the Green Lane.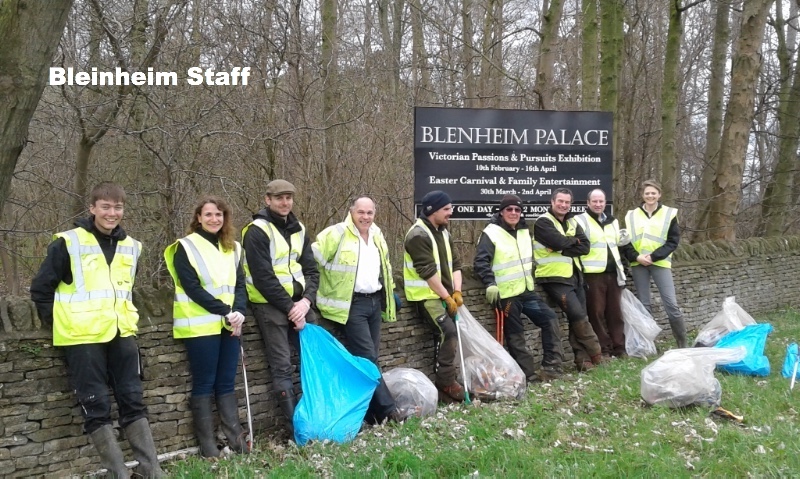 ......... thanks too to the Blenheim team for clearing the main road from Hensington to Bladon Chain
I
nternational Day of Happiness

. "The pursuit of happiness is serious business." - UN Secretary-General Ban Ki-moon, 2015. UN General Assembly adopted a resolution which recognised happiness as a "fundamental human goal" and called for "a more inclusive, equitable and balanced approach to economic growth that promotes the happiness and well-being of all peoples". When we know how many are unhappy around the world right now.....make a difference where you can ...share some ideas. Watch this Youtube...https://www.youtube.com/watch?v=ISRAWFwLoyw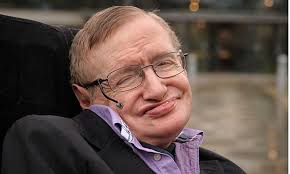 The physisist Stephen Hawking, who died recently, wrote of his "Hopes for Humanity." This is what he said:-
The reason I am talking to you today is to add my voice to those who want immediate action on the key challenges that face our global community.
I hope that in 2015 people with power can show creativity, courage, and leadership. Let them rise to the challenge of the Sustainable Development Goals and act – not out of self-interest but of common interest.
I am very aware of the preciousness of time. Seize the moment. Act now.
I have spent my life traveling across the universe inside my mind. Through Theoretical Physics I have sought to answer some of the great questions. But there are other challenges, other big questions which must be answered and these will also need a new generation who are interested, engaged, and with an understanding of science.
How will we feed an ever growing population, provide clean water, generate renewable energy, prevent and cure disease, and slow down global climate change?
I hope that science and technology will provide the answers to these questions. But it will take people, human beings with knowledge and understanding to implement these solutions.
One of the great revelations of the Space Age has been the perspective it has given humanity on ourselves. When we see the earth from space, we see ourselves as a whole. We see the unity and not the divisions. It is such a simple image with a compelling message. One planet. One human race.
We are here together and we need to live together with tolerance and respect. We must become Global Citizens. Our only boundaries are the way we see ourselves. The only borders, the way we see each other.
I have been enormously privileged through my work to be able to contribute to our understanding of the universe but it would be an empty universe indeed if it were not for the people I love and who love me. Without them the wonder of it all would be lost on me.
Let us fight for every woman and every man to have the opportunity to live healthy, secure lives, full of opportunity and love.
We are all time travelers, journeying together into the future. But let us work together to make that future a place we want to visit.
Be brave, be determined, overcome the odds. It can be done.
Vive, La France! France has announced that at least half of all food bought by the public sector must be organic or locally produced.
Reported in Politico, the French government will force an uptake of local and organic food by 2022. The French Agricultural Minister Stéphane Travert announced the new rules as part of measures to boost the French farming sector, and to improve diets.

Farming charity the Soil Association has said Defra Secretary Michael Gove must "sit up" and "take note" on this new French policy.

Policy and Campaigns Manager at the Soil Association's Food for Life, Rob Percival said the initiative highlights the "power of public procurement" to support better farming practices and improve diets.



Older News
Logs4Labour


connects those with woodlands offering woodfuel with those offering their labour in exchange for woodfuel. Sustainable Woodstock's Community Woodland has recently invited Logs4Labour to help manage its small semi-mature section of the wood. Pictures and read more ....
If you read no other Climate Change news, read this:-
Applauding Themselves to Death: Why the UN climate talks have wasted 23 years, and how this can change.
By George Monbiot, published in the Guardian 11th March 2015

click here
Guardian Media Group is divesting its more than £800m investment portfolio in fossil fuels.
It is the largest fund globally to make such a commitment.
Oxford is the least affordable city in the UK
Oxford is the least affordable city in the whole of the UK (including London) for buying or renting property http://t.co/PUJ0TPoe9w
Planned Obsolesence - The Light Bulb Conspiracy

Sit down, get yourself a cup of coffee and watch this amazing full length documentary on the birth and expansion of the policy of "planned obsolesence" throughout the western world. It is truly jaw dropping. By the end you might feel just a bit pessimistic about the task facing us to convince the world to become just a bit more sustainable. But watch it anyway. It's very well produced with some real vintage film clips. And it's really funny in places too!
http://topdocumentaryfilms.com/light-bulb-conspiracy/
Running time is 52 minutes
At Last! A climate change report from the "sceptics" that shows that we were right all along. Climate change IS the result of human activity.

Less than eight years of landfill space left, warn council leaders


Sustainable Transport Vital as Oil Reserves run out. Sir David King, former govt Chief Scientific Adviser warns


Last 304 Months above 20th Century Average. Greenland glacier retreats One Mile in Two days! Read the Guardian report by John Vidal


Read about Midland Felt Roofing's new energy efficient premises in Woodstock


"Can Ecological Agriculture Feed Nine Billion People?" Prof. Jules Pretty's article on sustainable agriculture.


"Grow, grow, grow your own" by Anna Shepard from New Statesman12.07.2010, click here to read about the "One Pot Pledge" and other food issues.


"Six Degrees - Our Life on a Hotter Planet" Mark Lynas' seminal book "Six Degrees - Our Life on a Hotter Planet" sets out, chapter by chapter, the consequences of one degree of global warming, then two degrees, then three and so on to the worst case scenario, six degrees. Sustainable Woodstock has summarised each chapter from the survivable "one degree" to the devastation that will occur with six degrees of warming. Click here to read the summary, but better still read the book.


Ever wanted to know what the main sources of emisssions are? Read on ... click here
To read a review of Lord Nicholas Stern's Oxford lecture click here


"Western Lifestyles are Unsustainable" says world's top climate expert. Rajendra Pachauri, Chair of the Intergovernmental Panel on Climate Change warns that western society must undergo a radical value shift - click here for the full article as it appeared in The Observer Sunday 29th November


Is there a cover up by the International Energy Authority in cahoots with western governments over the true state of the world's oil reserves. Many international experts believe so. Click here to read about "Peak oil; fields of plenty or are we scraping the barrel?" as it appeared in the Observer on Sunday 29th November


Do you support low carbon energy generation from nuclear? Some environmentalist do and other don't. But there is one aspect of nuclear that is often forgotten and that's the impact of Uranium mining in Africa. Click here to read an excellent report by John Vidal of The Guardian on how the UK's nuclear ambitions could ruin the Kalahari landscape