Welcome to Sustainable Woodstock's
Home and News Page
To learn more about Sustainable Woodstock go to "About Us" page or
click here
Go direct to the Sustainable Woodstock Noticeboard

Sustainable Woodstock News February 2018
Hi Everyone.
Days are getting longer and so we may be more inclined to move a few projects forward. We've some ideas for you to support below but please get in touch if you wish to share your ideas or if you would like us to take up a challenge in our local community, e.g. we'd like to start challenging the use of single-use plastics in Woodstock. Hope you have the chance to watch the film Demain in Kirtlington and it's given you or your businesses ideas.

Remember we are a group of volunteers but we'd like to help you by advertising and supporting your events that fit with the philosophy of sustainability. Click on the links below if you would like to get in touch and feel free to forward this email to a friend or neighbour.
If they wish to sign up themselves ask them to email me as they will receive an easy view version if they subscribe properly.
Hilary Brown - Chair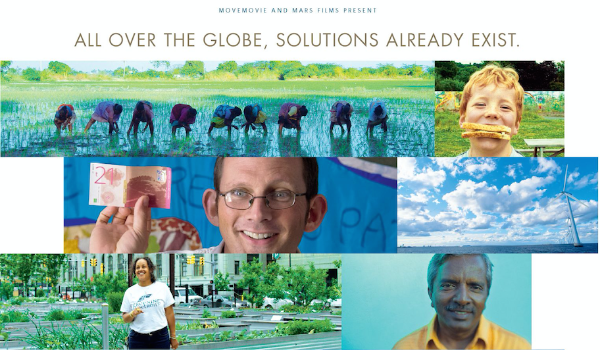 Demain Film
Thursday Feb 1st Kirtlington Village Hall 7:30 pm
Inspirational to everyone... especially business.
Click ON image for preview.
💚

This film will brighten up the darkest, gloomiest days of the year – a film about what tomorrow's world could look like: 'Showing solutions, telling a feel-good story… this may be the best way to solve the ecological, economic and social crises that our countries are going through. Uplifting and truly unmissable film. A must for individuals, schools, businesses alike. If you care about the future and about your future business/life....then look no further. Previously shown by Sustainable Woodstock in May...try not to miss it this time. Donations only.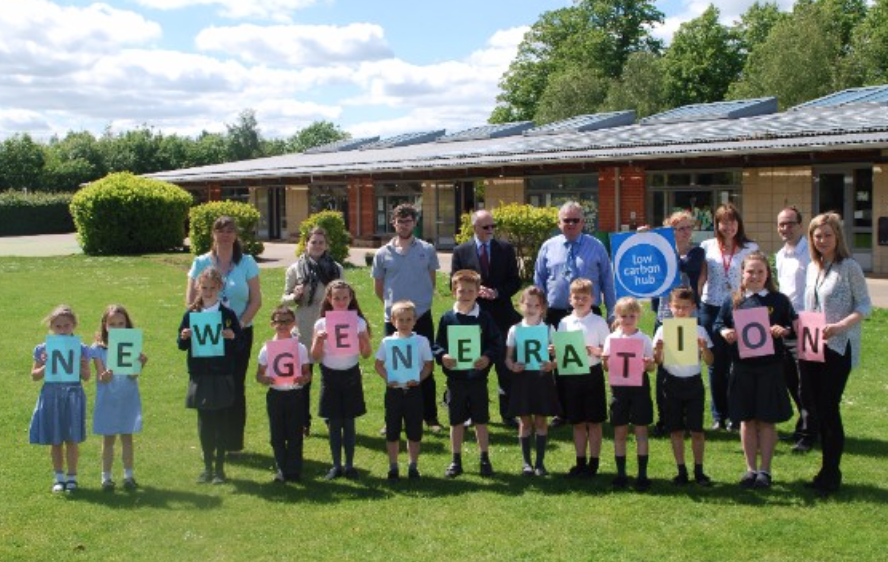 Can our local schools save money
and help the environment?
Less CO2 is a free and highly effective programme of four workshops and resources that has helped over 250 schools save money by becoming more energy efficient.

Low Carbon Hub are thrilled to be working with the charity
Ashden
to bring this programme to schools in Oxfordshire. They are looking for 10-15 schools to sign up for the first programme, which will be starting in September 2018. Registering your interest is really easy, just head to the Less CO2 website (CLINK ON link)
Participating schools save approx. £2,600 and 10 tonnes of carbon in the first year.
Help spread the word. Tell your local school about this great opportunity.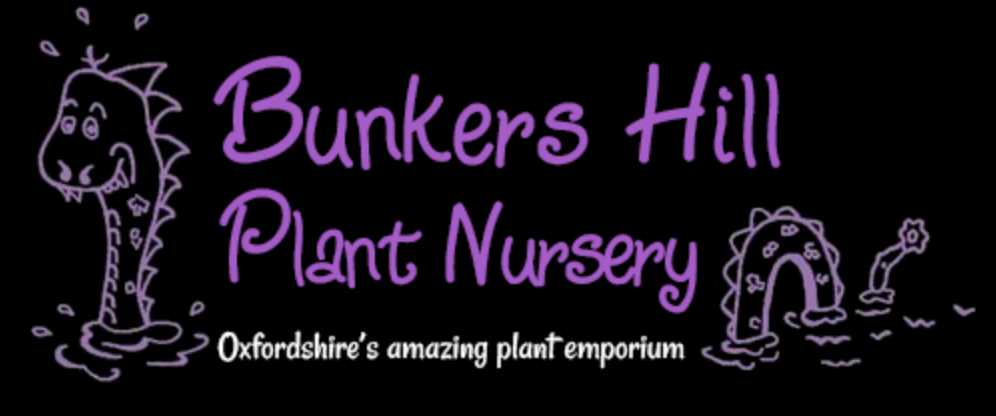 Reducing Disposable Plastic
Good Practices
Bunkers Hill Plant Nursery is a local and excellent family run plant nursery close to Woodstock. I recently overheard the team discussing their new process for reducing disposable plastic. For bird food, you can return or take your own bags or take your storage container along and they will weigh out and sell you whatever volume you like at the same price whether 100 grams or lots, lots more. Such a simple and fair solution. By the way, the best value in the area. Perhaps they'll even accept returns of flowerpots if purchased from them...we can only ask. Best of luck Bunkers. CLICK ON image for their website. Check them out.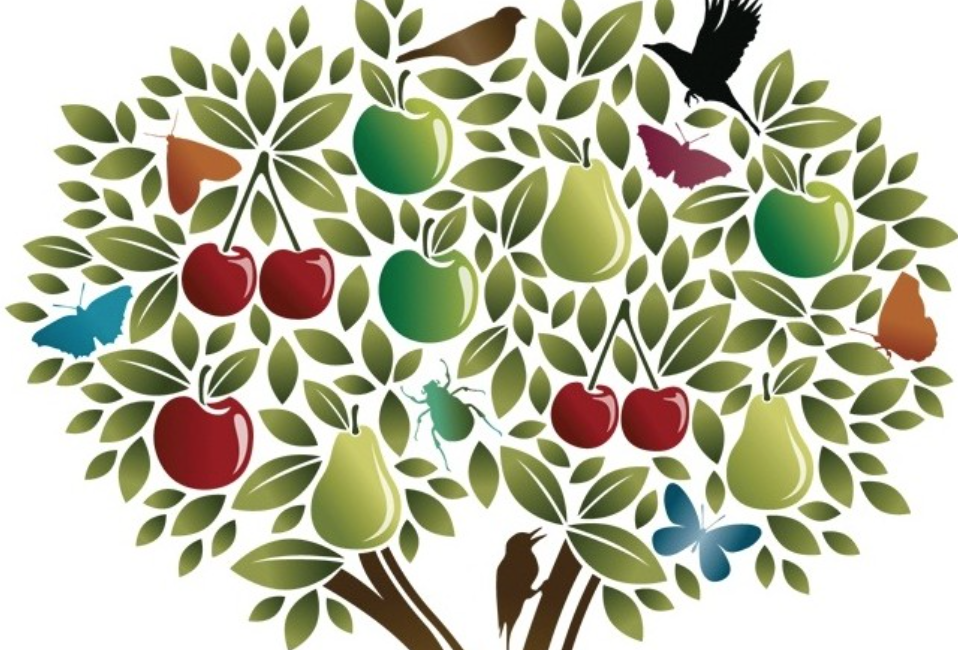 Offset your
Carbon Footprint

Sponsor a Tree in
Woodstock's Community Orchard
Group of friends, your family, school, church, football club, local pub, local business? Our trees will be nurtured and managed by Sustainable Woodstock with the help of community volunteers. How to Pay:
1) BACS payment. To Sustainable Woodstock Sort Code: 209748 Acc. No: 43951510 Ref: Your Name. Please let me know if you have paid by BACS so that I can contact you with certificate, dedication, etc.
2) Cheque. To Sustainable Woodstock and send/deliver to Hilary Brown at 2A Hensington Close. Please leave your name and address and any dedication. Telephone Number in case there is a query.
Questions ?
CLICK ON Links to Contact Hilary Brown by email or Facebook or
call 01993 811975 sustainablewoodstockuk@gmail.com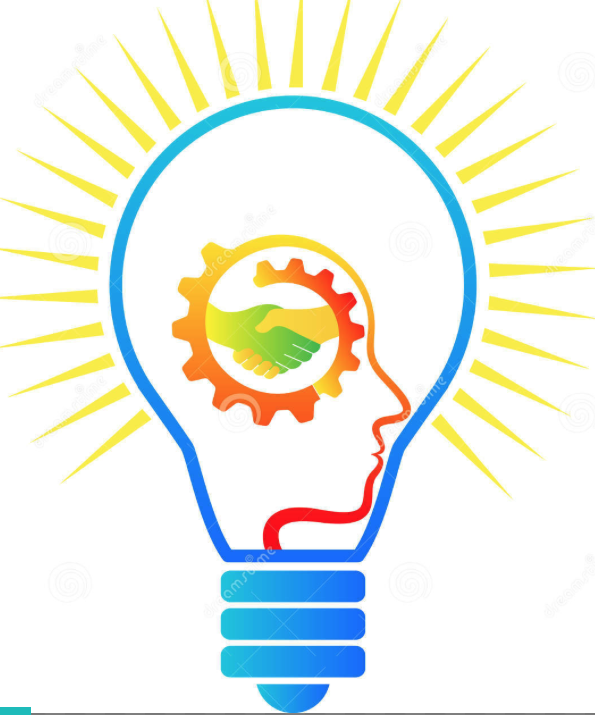 Contact us and share ideas for local businesses and ourselves to reduce disposable plastic in and around Woodstock.

CLICK ON
image to have the latest from Oxfordshire CAG
Making ideas happen.
You can subscribe to their sustainability newsletter too.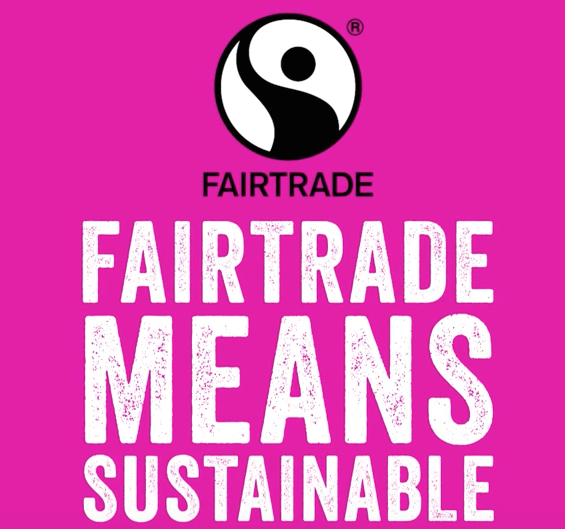 FUTURE

Fairtrade Fortnight
Mon 26 Feb to Sun 11 Mar

COFFEE SHOP AND SALE OF FAIRTRADE GOODS
Saturday 3 March

Sustainable Woodstock and St Mary Magdalene's Saturday morning coffee shop focus on the work of the Fairtrade Foundation with a coffee shop and sale of Fairtrade goods (details below). CLICK ON image for 3 min YouTube to see why Fairtrade means more sustainable trade.
Community empowerment is core to Fairtrade policies. The Fairtrade mark is only awarded when specific standards of production and trading are met. Fairtrade communities take more control over their lives and livelihoods because poverty reduction methods are used and connections between producers and the consumers are guaranteed. Many people know of Fairtrade for food but Fairtrade also applies to proper working conditions, environmental protection, community development and democratic decision making and also applies to over 4500 products including wines, jewellery, beauty products, toys, cotton products, flowers, gold etc. Look for the Fairtrade mark.
9:30 am - 12 noon.
Mayor's Parlour,
Woodstock Town Hall
Come before/after visiting the Farmers' Market.
Elizabeth Poskitt

Sainsbury's has abandoned Fairtrade certification on tea to set up its own scheme, saying they want to secure their supply chain. 'Fairly Traded' sounds a lot like Fairtrade, but it doesn't have the same gold standards. The Fairtrade Mark is the most widely recognised and trusted independent ethical label in the world and has proved it can make a difference to the lives of millions of farmers and workers in developing countries. Their 'Fairly Traded' scheme is misleading shoppers and is self-run by Sainsbury's .... most importantly it takes control away from tea farmers.
We urge you to let them know and ask to put the Fairtrade Mark back on their own-brand tea.
Complain
CLICK ON image above and complain to Sainsbury's.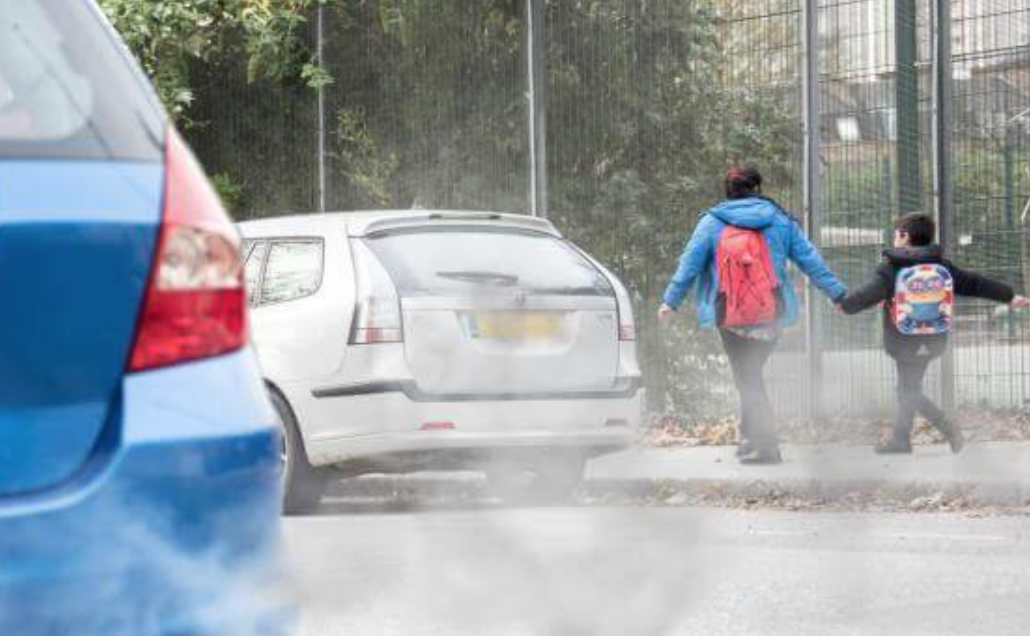 Not everyone has the money for an electric car but there are things we can all do to cut air pollution, and not just in Woodstock. If we have to drive, we can choose and encourage others to cut engine idling while waiting around schools or shops, in traffic queues, etc. Cut the air-con too too when waiting and open a window. Usually, we can't see pollution or smell it and so we go about our daily business oblivious to the gases and the effect air pollution is having on our health such as asthma, heart disease, allergies and other lung diseases. The National Institute for Health and Care Excellence (NICE) are encouraging authorities to crack down on air pollution and engine idling.
Sustainable Woodstock encourages everyone picking up from school or outside shops, etc. to quit idling.
Take a small blanket with you in the car if you are worried about a young one getting cold.
Hilary Brown
Chair Sustainable Woodstock
Colin Carritt is Vice-Chair and is responsible for the website. If you want to get in touch please
click email link above or if you prefer to write to Colin click ON my image to email Colin.
Woodstock's New Community Orchard
In 2009/2010 we planted 1600 trees to create Woodstock's first Community Woodland. It's maturing nicely. Why not take a look? Full details on the Community Woodland page.



And now (Nov 2017) we are about to launch the new Woodstock Community Orchard. It joins up with the Community Woodland and will extend access all the way from Hill Rise to the Oxfordshire Way long distance footpath that crosses the main road at the first Wootton turn.


STOP PRESS! 26TH NOV 2017!
ORCHARD NOW PLANTED!
PICTURES HERE!
What else is happening in West Oxfordshire beyond Sustainable Woodstock?
There are 7 CAGs in West Oxfordshire and this year has seen the groups deliver several highlight projects, activities and events:
Charlbury Green Hub's Sharecroppers project collected and distributed over 2 tonnes of apples, pears, plums and quinces at 6 community Take Away days attracting around 100 people at each event
Transition Chipping Norton ran a community bike hire scheme based on the London "Boris" bikes
Sustainable Leafield ran a Big Camp for families last summer, to encourage children to have fun outdoors and learn about nature.
Green TEA in Eynsham run successful swap shops twice a year, saving around 1 tonne of household items from being thrown to landfill.
Sustainable Witney have been helping local residents save money and keep warm by conducting thermal imaging surveys and giving out energy saving advice and devices.
FarmAbility is a working farm that provides employment for adults with learning difficulties and autism. The project won numerous awards for their work.
Logs4Labour


connects those with woodlands offering woodfuel with those offering their labour in exchange for woodfuel. Sustainable Woodstock's Community Woodland has recently invited Logs4Labour to help manage its small semi-mature section of the wood. Pictures and read more ....
If you read no other Climate Change news, read this:-
Applauding Themselves to Death: Why the UN climate talks have wasted 23 years, and how this can change.
By George Monbiot, published in the Guardian 11th March 2015

click here
Guardian Media Group is divesting its more than £800m investment portfolio in fossil fuels.
It is the largest fund globally to make such a commitment.
New fixed price boiler scheme launched
A new 'fixed price' scheme offering a top quality gas boiler is now open to all West Oxfordshire households. The new scheme not only supplies a high-rated energy-efficient boiler for £2,700, but includes installation by a qualified heating engineer It is arranged by Green Homes Together, a community interest company backed by West Oxfordshire District Council. Read more here ....
The 9 rules of best-before dates
See the article in The Guardian about when to freeze and when to chuck out food.
http://www.theguardian.com/world/2015/mar/04/the-nine-rules-of-best-before-dates-when-to-freeze-when-to-chuck-out-food?CMP=share_btn_fb
Oxford is the least affordable city in the UK
Oxford is the least affordable city in the whole of the UK (including London) for buying or renting property http://t.co/PUJ0TPoe9w
Community Energy Update




The latest from the Centre for Sustainable Energy: http://www.cse.org.uk/downloads/file/community_energy_update_feb_2015.pdf
You may be eligible for a


free replacement high energy efficient central heating boiler

.
Read more here. Of course there are strings and Sustainable Woodstock is not endorsing this product and offer but if you consider it ccarefully and perhpas take independent advise it might work for you
School increases recycling with help from Council collections


Burford School has become the first secondary school in West Oxfordshire to receive waste and recycling collections from West Oxfordshire District Council. For the first time, the school has recycling boxes in every classroom and designated bins for food waste for use in the school kitchen. Read the press release here
Latest IPCC report – explained!
The UN's got another big report out on climate change. Confused? Don't be. Here's a summary http://t.co/whAW2FWSq1
The IPCC report - and vulnerable people
The new International Panel on Climate Change (IPCC) report, published this week, is clear. the poorest and most vulnerable people in the world are already being hardest hit by climate change and will in the future; climate change that is caused predominately by burning fossil fuels.
Their press release is here:
http://ipcc-wg2.gov/AR5-tools/IPCC_WG2AR5_PressRelease.pdf
A more detailed summary is here
http://ipcc-wg2.gov/AR5/images/uploads/IPCC_WG2AR5_SPM_Approved.pdf
The ever-excellent Climate Progress site has an excellent report:
http://thinkprogress.org/climate/2014/03/30/3420723/climate-breakdown-of-food-systems/
You might want to check this one out while you're there:
"out of all 10,855 climate studies published in peer-review journals during 2013, only two of them explicitly rejected anthropogenic global warming": that's 0.02%...... 99.98% in favour
http://thinkprogress.org/climate/2014/03/27/3419542/climate-science-vs-climate-politics-graphic/
It is very clear from this work just how far climate change will increasingly harm the most vulnerable people. FoE have extracted some useful quotes:
Extreme weather – "climate-change-related risks from extreme events, such as heat waves, extreme precipitation, and coastal flooding, are already moderate and high with 1°C additional warming. Risks are unevenly distributed and are generally greater for disadvantaged people and communities in countries at all levels of development."
Food – "climate change has negatively affected wheat and maize yields for many regions and in the global aggregate" whilst further climate change brings "risk of food insecurity and the breakdown of food systems linked to warming, drought, flooding, and precipitation variability and extremes, particularly for poorer populations in urban and rural settings".
Water – further climate change brings "risk of loss of rural livelihoods and income due to insufficient access to drinking and irrigation water and reduced agricultural productivity, particularly for farmers and pastoralists with minimal capital in semi-arid regions."
Health – "Throughout the 21st century, climate change is expected to lead to increases in ill-health in many regions and especially in developing countries with low income, as compared to a baseline without climate change."
Fisheries – "Risk of loss of marine and coastal ecosystems, biodiversity, and the ecosystem goods, functions, and services they provide for coastal livelihoods, especially for fishing communities in the tropics and the Arctic"
The environmental injustice angle becomes more clear when we look at the causes. Research published last year found that 90 companies are responsible for two-thirds of polluting greenhouse gases; all but seven of these are oil and gas industries.
FoE have prepared a briefing on the 10 key environmental injustices that have been identified by the IPCC Working Group 2 report.
https://www.foe.co.uk/sites/default/files/downloads/climate-change-impacts-environmental-justice-46107.pdf
Some of this is taken from a FoE blog on 'Time to get Angry'
http://www.foe.co.uk/blog/time-get-angry-about-climate-change
It is time to ask: why do the bosses of the fossil fuel companies get honoured by the establishment rather than face justice for their role in worsening climate change?
Work with BBOWT
Your local wildlife trust (BBOWT) are looking for enthusiastic individuals who have a keen interest in wildlife to recruit new members to the trust in your local area. We are looking for people across the three counties; Oxfordshire, Berkshire and Buckinghamshire. BBOWT members are the lifeblood of our organisation, providing almost 50% of our annual income. It is thanks to our members that we are able to keep doing the work we do to protect local wildlife!
We find this is a perfect position for someone looking to earn some extra cash in the evenings and weekends whilst promoting something they believe in. The job description is attached, please contact me if you have any questions or would like an application form.
Adela Moore, Membership Recruitment Manager (Door to Door), Berks, Bucks & Oxon Wildlife Trust, 01865 775476 ext. 228
Bonus - the evolution of the bicycle in 67 seconds
http://grist.org/list/see-the-complete-evolution-of-the-bicycle-in-60-seconds/?utm_source=twitter&utm_medium=tweet&utm_campaign=socialflow</
OLDER NEWS:-
Planned Obsolesence - The Light Bulb Conspiracy

Sit down, get yourself a cup of coffee and watch this amazing full length documentary on the birth and expansion of the policy of "planned obsolesence" throughout the western world. It is truly jaw dropping. By the end you might feel just a bit pessimistic about the task facing us to convince the world to become just a bit more sustainable. But watch it anyway. It's very well produced with some real vintage film clips. And it's really funny in places too!
http://topdocumentaryfilms.com/light-bulb-conspiracy/
Running time is 52 minutes
At Last! A climate change report from the "sceptics" that shows that we were right all along. Climate change IS the result of human activity.

Less than eight years of landfill space left, warn council leaders


Sustainable Transport Vital as Oil Reserves run out. Sir David King, former govt Chief Scientific Adviser warns


Last 304 Months above 20th Century Average. Greenland glacier retreats One Mile in Two days! Read the Guardian report by John Vidal


Read about Midland Felt Roofing's new energy efficient premises in Woodstock


"Can Ecological Agriculture Feed Nine Billion People?" Prof. Jules Pretty's article on sustainable agriculture.


"Grow, grow, grow your own" by Anna Shepard from New Statesman12.07.2010, click here to read about the "One Pot Pledge" and other food issues.


"Six Degrees - Our Life on a Hotter Planet" Mark Lynas' seminal book "Six Degrees - Our Life on a Hotter Planet" sets out, chapter by chapter, the consequences of one degree of global warming, then two degrees, then three and so on to the worst case scenario, six degrees. Sustainable Woodstock has summarised each chapter from the survivable "one degree" to the devastation that will occur with six degrees of warming. Click here to read the summary, but better still read the book.


Ever wanted to know what the main sources of emisssions are? Read on ... click here
To read a review of Lord Nicholas Stern's Oxford lecture click here


"Western Lifestyles are Unsustainable" says world's top climate expert. Rajendra Pachauri, Chair of the Intergovernmental Panel on Climate Change warns that western society must undergo a radical value shift - click here for the full article as it appeared in The Observer Sunday 29th November


Is there a cover up by the International Energy Authority in cahoots with western governments over the true state of the world's oil reserves. Many international experts believe so. Click here to read about "Peak oil; fields of plenty or are we scraping the barrel?" as it appeared in the Observer on Sunday 29th November


Do you support low carbon energy generation from nuclear? Some environmentalist do and other don't. But there is one aspect of nuclear that is often forgotten and that's the impact of Uranium mining in Africa. Click here to read an excellent report by John Vidal of The Guardian on how the UK's nuclear ambitions could ruin the Kalahari landscape